Powering ChatGPT without internet access
Aster Army – eSports Franchise
Begin Again – unTindered dating
Mojo Gaming – Competitive casual gaming, Fantasy sports and eSports tournament platform for Telecom
Mr Phone  –  Omni channel digital technology publication
Flow – Manage your mobile data, see which apps are consuming the most.
Databuddy – Mobile data rewards for simple tasks on the app
Fanmojo: Daily Fantasy League App – Cricket and Football
Aadhaar Verification – USSD based Aadhaar verification in India
Fonepass – Sponsored data solution for Telco's and Brands
Fonetwish Platform – USSD platform open to 3rd party developers
Woo – India's first dating app
Election: Know your Neta on USSD – Check your local representatives before the voting
FoneVerify: Ping Call – Make a toll free call to authenticate your number – No OTP needed
Headlines app – An app with Facebook feed that removed the clutter and ads
Facebook on USSD – Browse Facebook without internet access
Twitter on USSD  – Access tweets offline
What we do
Accelerating global internet growth.
U2opia Mobile is a Singapore-India based innovator in mobile technology and applications. We have a diversified portfolio of consumer and enterprise products in more than 70 countries. The company has verticals across Telecom, Digital Marketing, Gaming, Fantasy Sports, Dating and Media.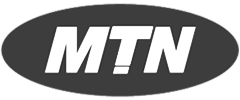 INVESTORS - PAST & PRESENT
Marquee Investors

AWARDS
Every accolade is a testament to our employees and culture